Journal for Public Procurement Law and Construction Contract Law (ZVB): "Remaining in the focus: The contractor's right of security according to Section 1170 b of the Austrian Civil Code"
In their latest publication, law firm partner Mag. Lukas Andrieu and Mag. Kerstin Waxnegger deal with the latest developments in the field of seizures in large construction projects. The ( not so secret anymore) weapon on construction sites, namely the securing right of the work contractor (§ 1170b ABGB) has recently increasingly become the focus of legal disputes on construction sites. After an initial "slumber", the legally mandatory right of security has now become part of (broad) construction practice. In addition to practical tips for owners and contractors, this article offers a presentation of recent Supreme Court decisions on § 1170b ABGB.
Two concrete legal tips for builders and contractors:
1) A bank guarantee with an effective clause is unsuitable as a means of security if it makes it considerably more difficult to claim the right of security.
2) The contractor is not allowed to use a security received in accordance with § 1170b ABGB as long as the purchaser's objections to the claim for payment have not been clarified.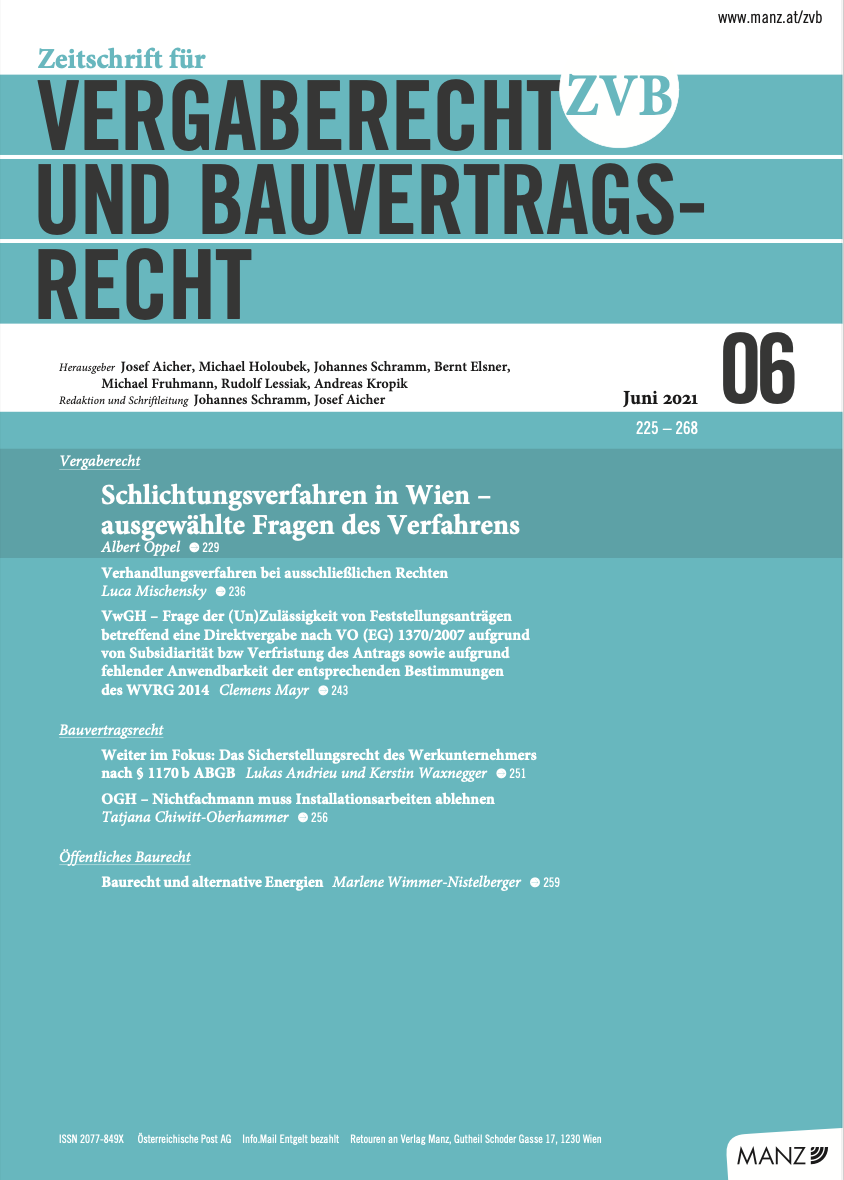 Construction law

International Contract Law

Litigation and Arbitration

[...]